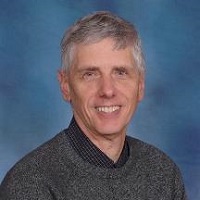 Russell McMahon has been teaching IT related subject matter since 1980 and has been a faculty member in the School of Information Technology at the University of Cincinnati since 1999. He is the assistant director for the undergraduate BSIT program. Prior coming to UC he has taught at several area high schools and spent more than 8 years in the IT world. He is very active in the IT-related user group community having served on the boards of multiple groups. Since 2018, he has served as the host chair for the local Cincinnati SQL Server annual conference. In 2014, he spent 6 months working at three universities in three different countries (Rwanda, Kenya, and South Africa) in Africa doing IT curriculum development and giving talks on creative problem solving. In the past 2 years, he has given workshops on improvisation for scientist and technologist to enhance their communication and teamwork skills. He spoke at the 2018 eLearning Africa conference held in Kigali and he was a keynote speaker at the 2019 Congreso Internacional de Ingeneria de Systems (CIIS) in Lima, Peru. In February-2019 served as a Fulbright Specialist at Miras University in Shymkent, Kazakhstan where he worked with the computing faculty to help with their technical English and teaching as well as he taught improvisation techniques to students and faculty.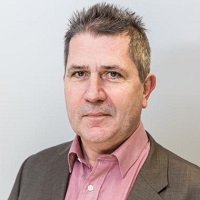 After receiving a PhD from North Carolina State University (USA) in Probability and Stochastic Processes, Thierry started his career in the UK as a lecturer in Decision Sciences. With a growing interest in modelling health and social care, he co-founded in 1998, with Professor Peter Millard, the Health and Social Care Modelling Group at the University of Westminster, and became Professor of Healthcare Modelling in 2007. His research interests are quantitative modelling of management processes, intelligent data driven methods for informed decision making and performance management, and data science for resources planning and management.

Thierry serves on the Editorial Board of various healthcare modelling and informatics journals, and has edited several special issues of internationally recognised journals. He is member of the NIHR Peer Review panel, and was a member of the EPSRC Peer Review College 1996-2016 and expert evaluator for the EU FP7 ICT programme (2013). Keen promoter of the use of data driven modelling and simulation approaches for the management of healthcare, he is also Chair of the Operational Research Health and Social Services Special Interest Group, and founding member of the Cumberland Initiative, and MASHnet, the UK network for Modelling And Simulation in Healthcare.
Important dates

Conference date: 18 May 2022
Deadline to submit an application form (extended abstract): 15th March 2022
Notification of acceptance: 30th April 2022
Full paper submission to the Silk Road: A Journal of Eurasian Development: 30th June 2022
*Please note that acceptance of and extended abstract does not guarantee acceptance of a full paper to the journal. Please follow journal submission guidelines at https://silkroadjournal.online/submissions/ for full paper submission.
The mode of the Conference
The conference will be organized at Westminster International University in Tashkent (WIUT), Uzbekistan, in a hybrid mode, bringing in-person and virtual participants (online) together.
Conference Participation
Invited participants may join the conference as presenters or attendees. There is NO conference registration fee. Conference participants willing to join the conference in-person in Tashkent are expected to cover their travel, accommodation and other related costs themselves. Conference organizers will provide administrative support (such as a visa support letter) for potential participants from outside of Uzbekistan.
About Organizers
Westminster International University in Tashkent (WIUT) is the first international university in Uzbekistan and first in Central Asia to offer Western education, with United Kingdom (UK) qualifications. WIUT`s mission is to provide International Standards of Education and Research Opportunities that contribute to the Intellectual, Social and Professional development of the Central Asian communities as well as Global Community.
University of Westminster (UoW) was the first polytechnic in London and one of the first in the UK, established to educate the working people of London. UoW has a long and proud history of international collaboration and global engagement through research partnerships and from colleagues, students and alumni from across the world. Today UoW continues to provide a grounded, holistic education so that people from every background can realise their true potential.
Organising Committee Members:
Daphne Economou (UoW)
Thierry Chaussalet (UoW)
Ikrom Rikhsiboev (WIUT)
Dilshod Ibragimov (WIUT)
Abdumalik Djumanov (WIUT)
Tamas Kiss (UoW)
Sophie Triantaphillidou (UoW)
Kamalini Sivagurunathan (UoW)
Barbara Villarini (UoW)
Alexandra Psarrou (UoW)
Vassiliki Bouki (UoW)
Salma Chahed (UoW)
Ito Wasito (WIUT)
Ayoobkhan Mohamed Uvaze Ahamed (WIUT)
Akmal Salikhov (WIUT)
Akhtem Useinov (WIUT)
Contact
Tel: +99871 238 74 15
Email: silkroadigital2022@wiut.uz