Tashkent Business & Economics Conference (TBEC)
"Strengthening Networks: Sustainable Business and Economic Integration"
22 November 2022
Tashkent, Uzbekistan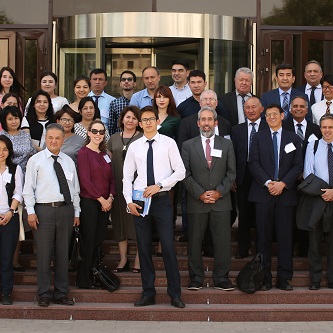 The Tashkent Business & Economics Conference (TBEC) provides a dynamic platform for discussing recent research advances in Economics and Management. The conference aims to identify policy strategies and design for strengthening regional and global economic integration and cooperation. The conference also invites business practitioners to share their strategies and experiences, to discuss the opportunities and challenges for businesses in Central Asia.
The conference is a joint initiative between Westminster International University in Tashkent (WIUT) and the University of Westminster, London. The conference will be organised at Westminster International University in Tashkent (WIUT), Uzbekistan, in a hybrid mode. The conference language will be English.
We welcome submissions from experienced researchers, early career scholars, industry experts, and research students, in the form of abstract / paper or poster presentation. In particular, we encourage original submissions of papers and proposals focusing on but not limited to the following themes / areas:
Management
- Sustainable Entrepreneurial Ecosystems
- Entrepreneurial education
- Business Strategies and Practices
- Responsible Leadership
- Social and frugal innovation
- Digital Environment, Bigdata and AI for business in emerging economies

Economics
- New digital economy jobs
- Reforms and national policies and economic success
- Gender, higher education and labour markets
- COVID-19 pandemic and economic development
- Migration and skills
- Structural change in transition economies
- Health economics & Public health
- Climate change, energy and green economy

Finance
- Financial Markets
- Non-fiat Money
- Islamic Finance
- Green Finance
- FinTech
- Risk Management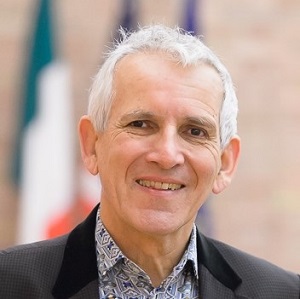 Dr. Richard Pomfret has been Professor of Economics at the University of Adelaide (Australia) since 1992. Before coming to Adelaide, he was Professor of Economics at the Johns Hopkins University School of Advanced International Studies in Washington DC, Bologna (Italy) and Nanjing (China). He previously worked at Concordia University in Montréal and the Institut für Weltwirtschaft at the University of Kiel in Germany. He has also held visiting positions at universities in Australia, Canada, China, France, Italy and the USA, and is an honorary Fellow of the Centre for Euro-Asian Studies at the University of Reading, UK, of Monash University European Centre, of the Centre for Social and Economic Research (CASE) in Warsaw, and of the research centre ROSES-CNRS at Université-Paris I. His research interests centre on economic development and international economics, and he has published over a hundred papers in these fields.
Dr. Karen Jackson is an Associate Professor in Economics and Assistant Head of School - Organisations, Economy and Society, and Senior Regional Coordinator for Westminster Business School, University of Westminster, London. Dr. Jackson has previously held positions at the University of Bradford (Head of Economics, China and East Asia Development Director and Senior Lecturer in Economics), UK Department for International Development (Economist) and the University of Sussex (Research Officer). Her research interests focus on international trade, finance and development. Dr. Jackson studied at the University of Sussex (DPhil), University of Nottingham (MSc) and University of Kent (BA). She is also a Fellow of the Higher Education Academy.
Conference organisers recognize the importance of providing opportunities to disseminate the research findings of this conference to students and scholars around the globe. Conference proceedings of full papers / extended abstracts / posters will be published on the conference webpage and / or in the conference proceeding.
Silk Road: A Journal of Eurasian Development, published by University of Westminster Press, exists to promote evidence-based scholarly research in social sciences and public policy studies that make the affairs of the Great Silk Road countries an area of significant interest, scholarship and impact. The journal supports the conference`s activities and a special conference issue could be commissioned. Accepted paper authors` will be provided an opportunity to submit full papers to the Silk Road: A Journal of Eurasian Development. Interested authors will be requested to follow Author Guidelines of the journal at https://silkroadjournal.online/site/author-guidelines/.
About Organisers
Westminster International University in Tashkent (WIUT) is the first international university in Uzbekistan and first in Central Asia to offer Western education, with United Kingdom (UK) qualifications. WIUT`s mission is to provide International Standards of Education and Research Opportunities that contribute to the Intellectual, Social and Professional development of the Central Asian communities as well as the Global Community. WIUT is the host of the conference and member of the UN Sustainable Development Solutions Network (SDSN), member of International Association of Universities and member of Advance Higher Education (UK).


University of Westminster (UoW) was the first polytechnic in London and one of the first in the UK, established to educate the working people of London. UoW has a long and proud history of international collaboration and global engagement through research partnerships and from colleagues, students and alumni from across the world. Today UoW continues to provide a grounded, holistic education so that people from every background can realise their true potential.

Conference web page: conference.wiut.uz/tbec2022
Email: tbec@wiut.uz