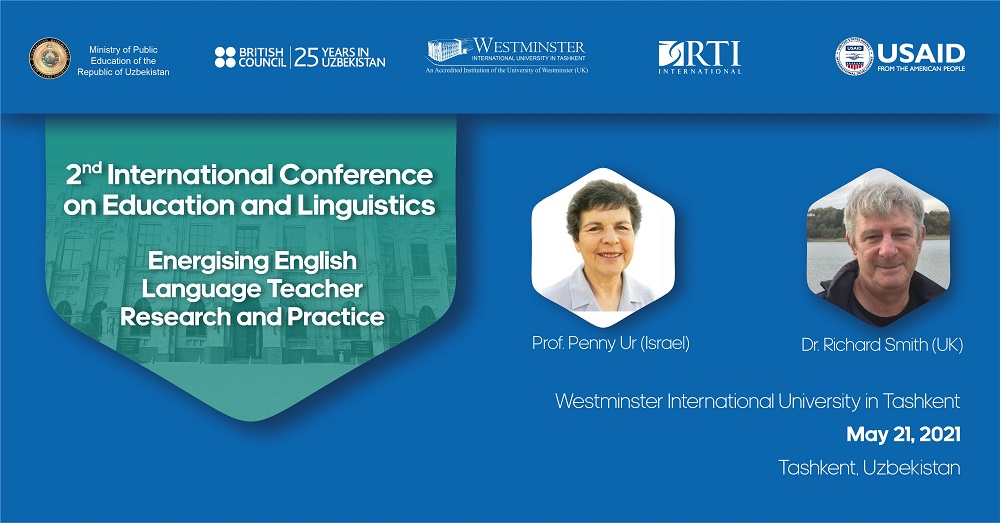 WELCOMING ADDRESS OF RECTOR
Dear ICEL 2021 Participants,
It is my pleasure to welcome you to the second International Conference on Education and Linguistics in Tashkent, Uzbekistan.
ICEL 2021 in Tashkent brings together teachers, researchers and PhD students from Central Asia and other regions of the world to enhance current knowledge and practice regarding language education. Participants focus on how language education research and practice must adjust to rapid globalization affecting all dimensions of society. Language teaching and learning require up-to-date knowledge and serious reflection more than ever before. Here, at WIUT, we are constantly striving to conceive and implement a pedagogy that reinforces new trends and demands while educating our students, which makes language teaching a fundamental area of concentration.
I sincerely thank distinguished conference speakers Prof. Richard Smith from the University of Warwick, and Prof. Penny Ur from Israel, our sponsors and all other participants of the conference for their contribution to the development of language education and linguistics research. This International Conference is supported by the Ministry of Public Education of the Republic of Uzbekistan, RTI International, USAID and the British Council.
Bakhrom Mirkasimov
Rector
Westminster International University in Tashkent
Contact
Akhtem Useinov
Tel: +99871 238 74 15
Email: a.useinov@wiut.uz