CENTRAL ASIAN LAW FORUM 2022
Commercial Law at the Time of Change: New Imperatives and International Standards


The contemporary dynamism of law, gaining impetus from an evolving scale of legal reforms necessitates to examine its trajectories and implications. It presupposes outlook on the law from the comparative perspectives and position of international standards, with pointing at the next stage of its development under the increasingly interdisciplinary and transnational character of contemporary law. The central place of the Forum concerns the correlation of the mainstream developments in the industry, technology and professional practice with the legal standards in place, that are also in the state of flux, as well as the effect of a new generation of law on social reality. It includes pivotal areas of international trade and investment, corporate governance and corporate social responsibility, law & technology, green finance, and other contemporary areas of inquiry. The Forum is an opportunity to construe broader picture of the next generation commercial law domestically and regionally, in light of international standards and practices across the disciplines, in synergy with industry and legal practice.
Date: May 27, 2022
Venue: Westminster International University in Tashkent (WIUT) and online
Direct Zoom link to join the Forum virtually
https://us02web.zoom.us/j/88182572072?pwd=bnA3RmpZd1dEMXY2cHdjcU5CQVBqQT09 
Meeting ID: 881 8257 2072
Passcode: 104270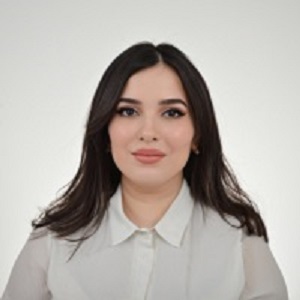 Lamiya Khudoyarova
The Commissioner for Protection of Rights and Legitimate Interests of Entrepreneurs, Uzbekistan

We welcome domestic and regional international and Central Asian law experts from academia, industry, and legal practice. We expect submissions of original interdisciplinary research focusing on Commercial law with a nexus to its contemporary developments under international standards.

The language of the Forum, submissions, and presentations is English. Please note that the call for papers is closed.

There is no charge to attend the Forum. WIUT organizers will cover meals and refreshments. Participants will be required to pay for their own travel and accommodation. Further details will be included in the letter of acceptance.
Selected papers will be recommended for publication in international peer-reviewed journal Silk Road: A Journal of Eurasian Development managed by Westminster International University in Tashkent (WIUT) and published by the University of Westminster Press (UK) https://silkroadjournal.online.
Contact
Tel: +99871 238 74 15
Email: calf@wiut.uz